Made in Italy bulwark for over 50 years, Selle SMP is not just another manufacturer of cycling saddles. The brand from Casalserugo (Padua) is today on the market with the third generation of innovators, maintaining a dominant position thanks to its continuous research on ergonomics and artisanal production. Albertdesign was tasked with supporting the corporate identity evolution.
BrandingProduct StylingVisual DesignWeb DesignPhotographyVideo3D-Rendering
We've reinterpreted a series of Selle SMP's iconic graphic elements in a contemporary way. The result of this operation was a brand image that stands out for its technicality and strong visual impact.
The visual developed by Albertdesign has become a basic element for the creation of coordinated promotional tools. From the graphic design of advertising pages and product catalogs, through the total renewal of different kinds of packaging, to the digital development of the Selle SMP brand: each piece of the puzzle speaks the language of innovation.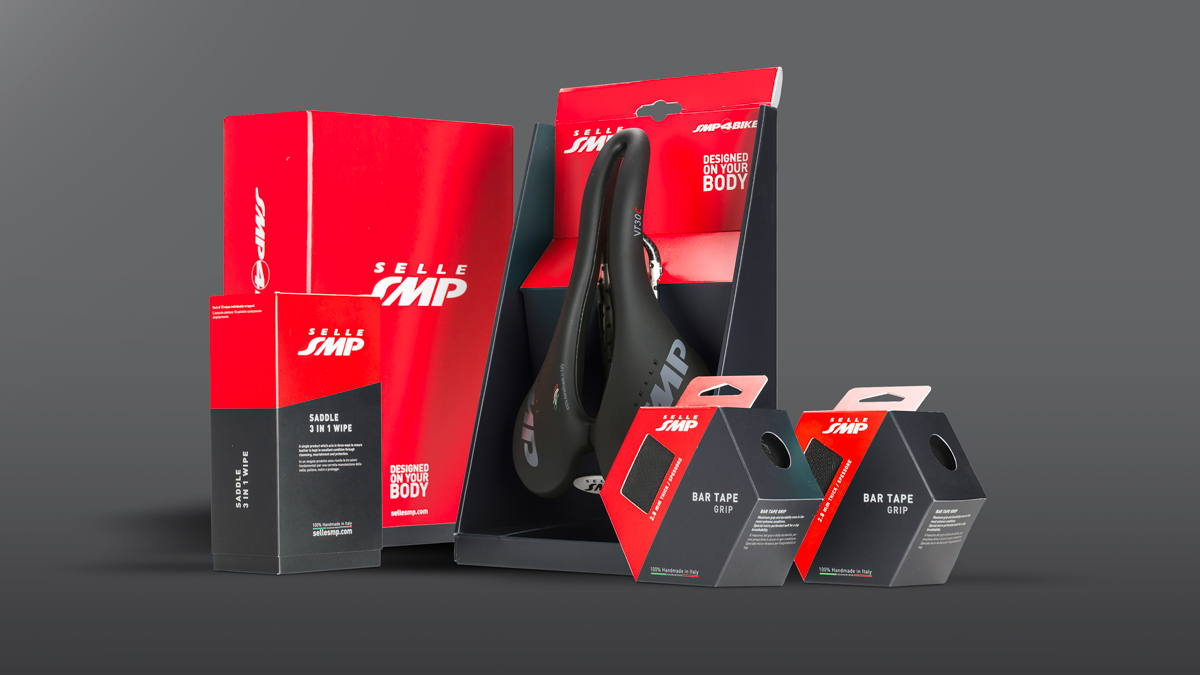 The digital transformation of the Selle SMP brand is part of our job. User experience and user interface of the new "saddle selector" app are in fact signed by Albertdesign. A restyling of the company website is also underway, as well as our daily work in terms of graphic support for Selle SMP's social media manager.