Bryton offers GPS sports products to the market. The development goal of Rider S800, top of the range of the Taiwanese brand, is to give passionate cyclists training support with advanced features. Albertdesign was chosen by Bryton's marketing team to design and produce the international launch video, available in nine languages. A support photo shoot was also carried out.
Art direction
Video production
Visual Design
Photography
Full CGI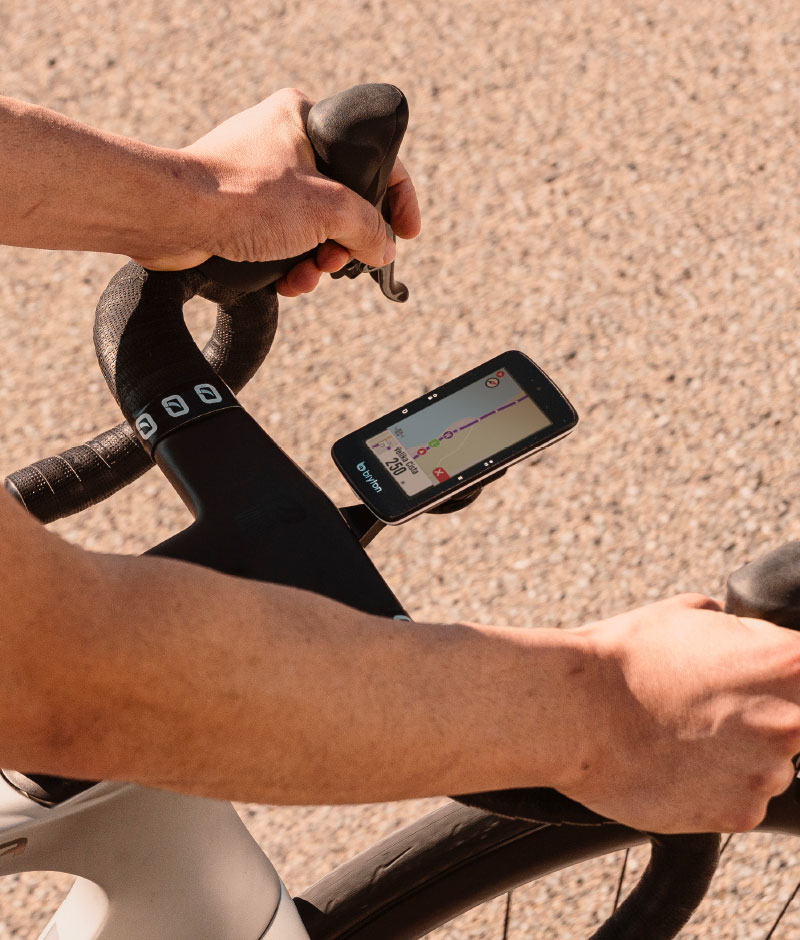 To promote the new Bryton Rider S800 we have created a multidisciplinary video product, the result of the integration of footage, 2D motion graphics and full CGI. The device was modeled and rendered in 3D to be used as a packshot, while its ambient representation was developed between indoor and outdoor. The pov view of Rider S800 was finally chosen to describe the most relevant functionalities and user interfaces.
The crew moved between Italy and Croatia, in close contact with Bryton's marketing team. Albertdesign took care of the creative adaptation of the brief shared by the client and the consequent compilation of the shooting plan. The production phase was completely managed in house, starting with the selection of locations and talents to the different shooting days management.