Indonesian tire manufacturer, PT Industri Karet Deli has entrusted Albertdesign with the development of the Deli Tire's brand image. Visual design of promotional items, production of emotional videos and design of exhibition stands are just some of the different services which have been provided to the client.
BrandingProduct StylingVisual DesignPhotographyVideoSocial Media

Road tests are clear quality indicators. To communicate the product values we designed a series of videos shot in adventure style. Albertdesign has produced all the videos in complete autonomy.
Le esposizioni fieristiche sono momenti fondamentali per Deli Tire: ogni stagione infatti il brand partecipa a diverse fiere in tutto il mondo. Albertdesign si occupa di progettare il concept strutturale e grafico di ogni stand richiesto. Offre inoltre un puntuale supporto tecnico ai diversi allestitori in fase di costruzione.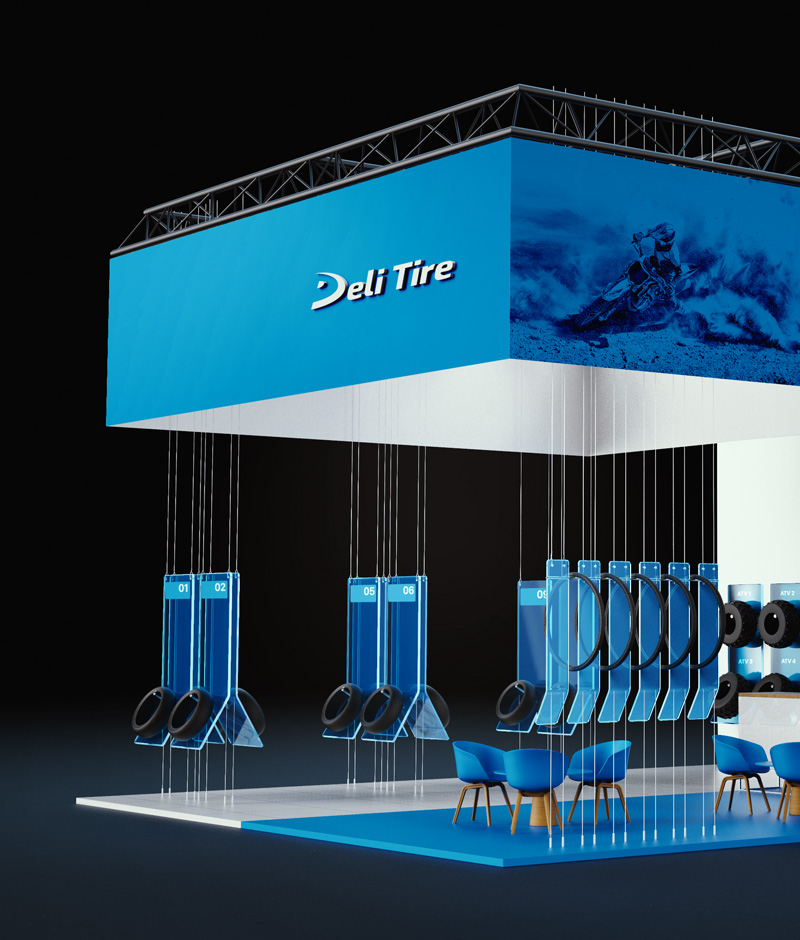 Ogni strumento marketing Deli Tire è studiato in coordinato. Il processo di progettazione parte dalla ricerca di un messaggio diretto che possa comunicare i plus di prodotto, per poi allargarsi allo studio di caratteristiche visive generali da applicare campagna stagionale.