Indonesian tire manufacturer, PT Industri Karet Deli has entrusted Albertdesign with the development of the Deli Tire's brand image. Visual design of promotional items, production of emotional videos and design of exhibition stands are just some of the different services which have been provided to the client.
BrandingProduct StylingVisual DesignPhotographyVideoSocial Media

Road tests are clear quality indicators. To communicate the product values we designed a series of videos shot in adventure style. Albertdesign has produced all the videos in complete autonomy.
Fair exhibitions are fundamental moments for Deli Tire: in fact, each season the brand takes part in various fairs all over the world. Albertdesign takes care of designing the structural and graphic concept of each requested stand. It also offers timely technical support to the various bodybuilders under construction.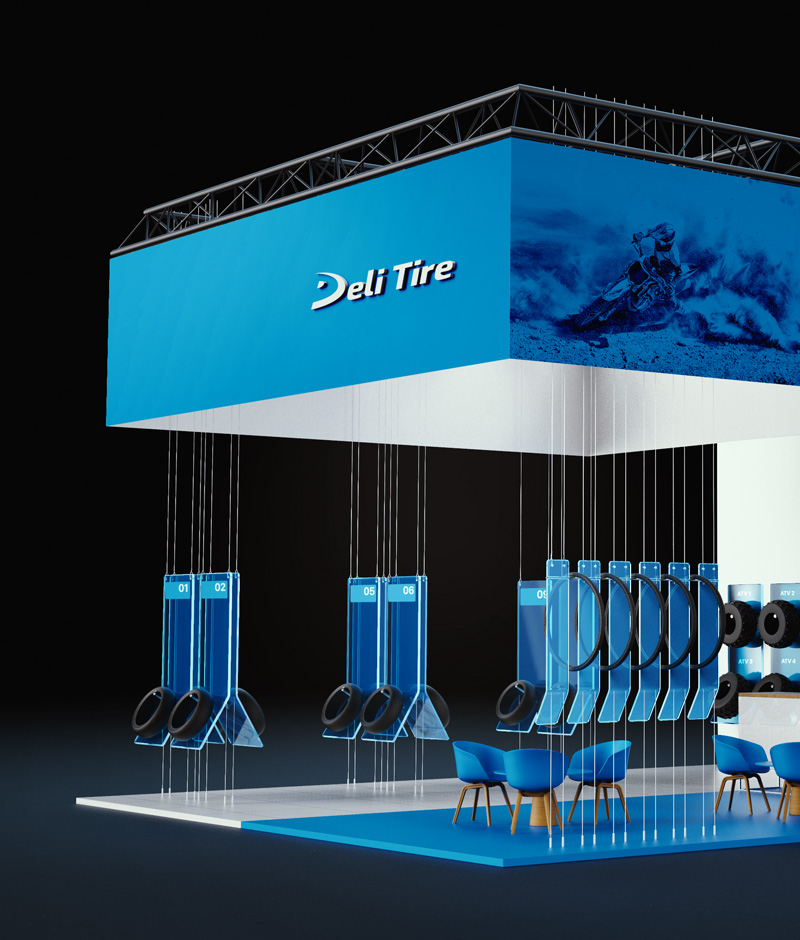 Each Deli Tire marketing tool is coordinated. The design process starts from the search for a direct message that can communicate the product pluses, and then expands to the study of general visual characteristics to be applied to the seasonal campaign.