Taking part in the evolution of a historic brand is a serious challenge: created in 1964, the iconic Guerciotti star has been decisive for the development of Italian cyclocross movement, distinguishing itself also on the road during various editions of the Giro d'Italia.
Today the Milanese brand has entrusted Albertdesign with the aim of repositioning the image of its bicycles.
Branding
Product Styling
Visual Design
Photography
Video
Social Media
BRANDING + PRODUCT STYLING
Restyling of the company logo and application of visual guidelines to the brand image, typically racing styled. Definition of coordinated graphic layout, still-life photography. Graphic styling of the new product collection.
The launch of the new bicycles was preceded by a strategic phase and the consequent creation of dedicated marketing tools. Visuals, Advertising, presentations and catalogs of the Guerciotti brand are made in Albertdesign.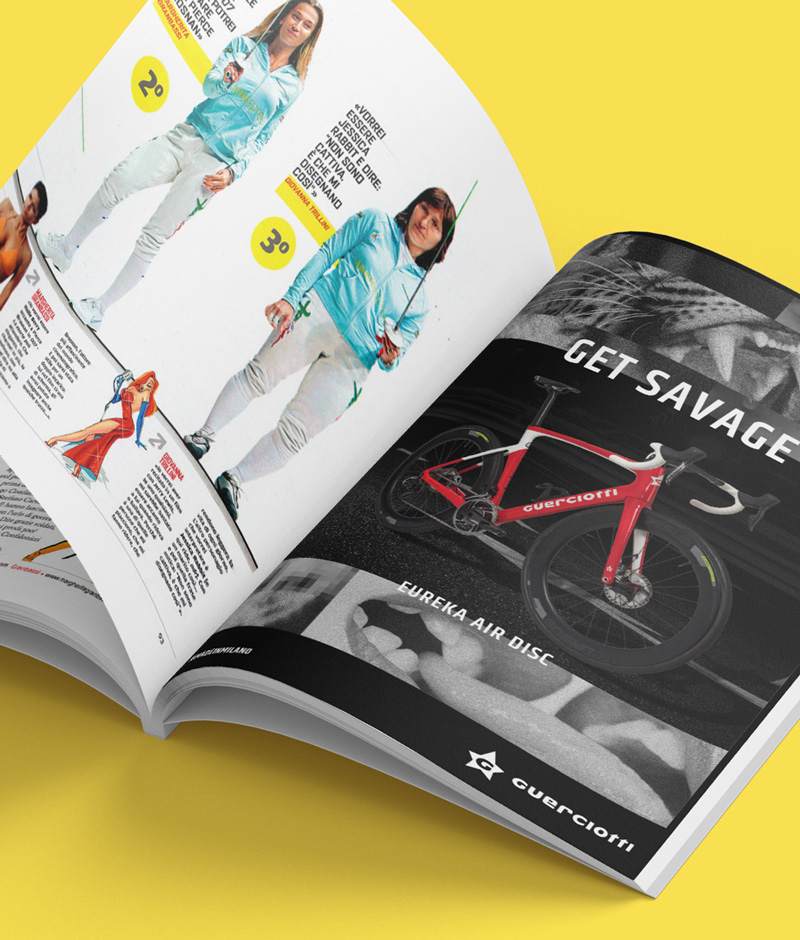 The web is a digital window for everyday life. Brands needs to learn to capture the tastes and needs of potential customers instantly: they must be studied and identified. Then it is necessary to learn how to dialogue with them. How? Designing proper editorial experiences and publishing them on different digital medias such as sites, apps, blogs and social networks.
Albertdesign deals with the development of photographic or video content for Guerciotti. We start from the definition of stylistic and pre-production languages, going through the art direction of every shooting up to post-production. The agency monitors the processing phase step by step in order to develop images that hit the target.