JAVA, Asian leader in the production of racing bicycles, has entrusted Albertdesign with the development of the JAVA's and J-AIR's brand image. Visual design of promotional items, production of emotional videos, design of exhibition stands and graphic styling of the new product collection are just some of the different services which have been provided to the client.
Branding
Product Styling
Visual Design
Photography
Video
Social Media
Restyling of the company logo and application of visual guidelines to the brand image, typically racing styled. Definition of coordinated graphic layout, still-life photography. Graphic styling of the new product collection.
Fair exhibitions are fundamental moments for JAVA: in fact, each season the brand takes part in various fairs all over the world. Albertdesign takes care of designing the structural and graphic concept of each requested stand. It also offers timely technical support to the various bodybuilders under construction.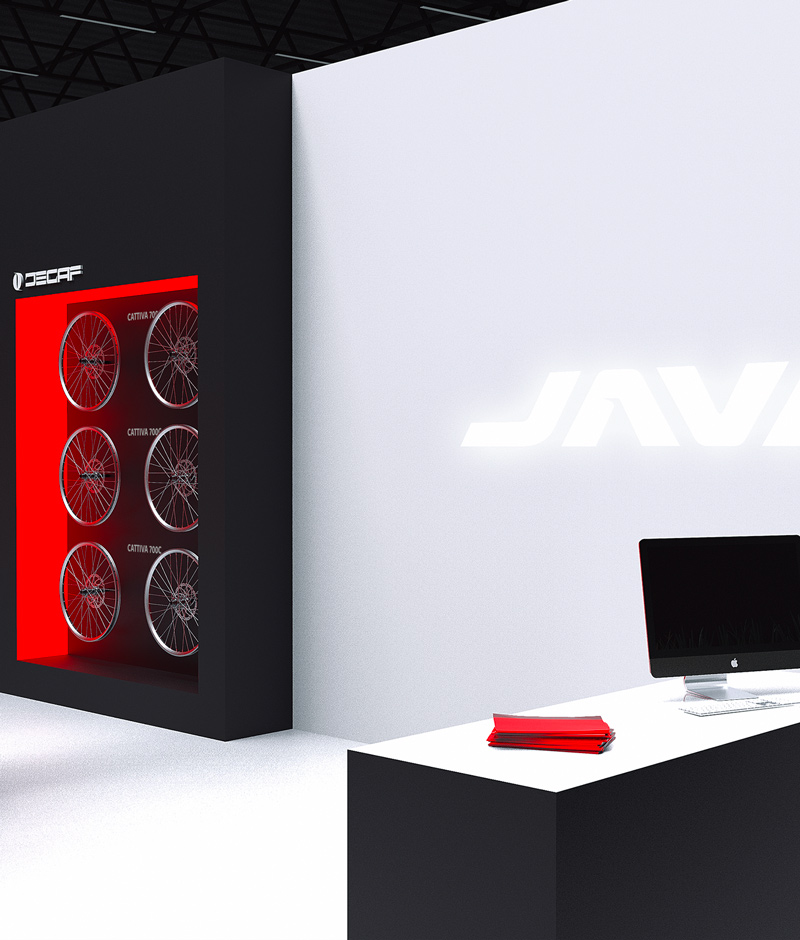 Albertdesign deals with the development of photographic or video content for JAVA. We start from the definition of stylistic and pre-production languages, going through the art direction of every shooting up to post-production. The agency monitors the processing phase step by step in order to develop images that hit the target.