Designed for X-Force, Asian leader in snow masks market, to expand its range with the aim to offer a shock-resistant and functional product.
Among its features the most relevant are the lightness and the excellent ventilation system which guarantees the anti-fog lens.
Market Research
Brand Comparison
User Profile
Concept
Product Design
3D Model & Prototype
Rendering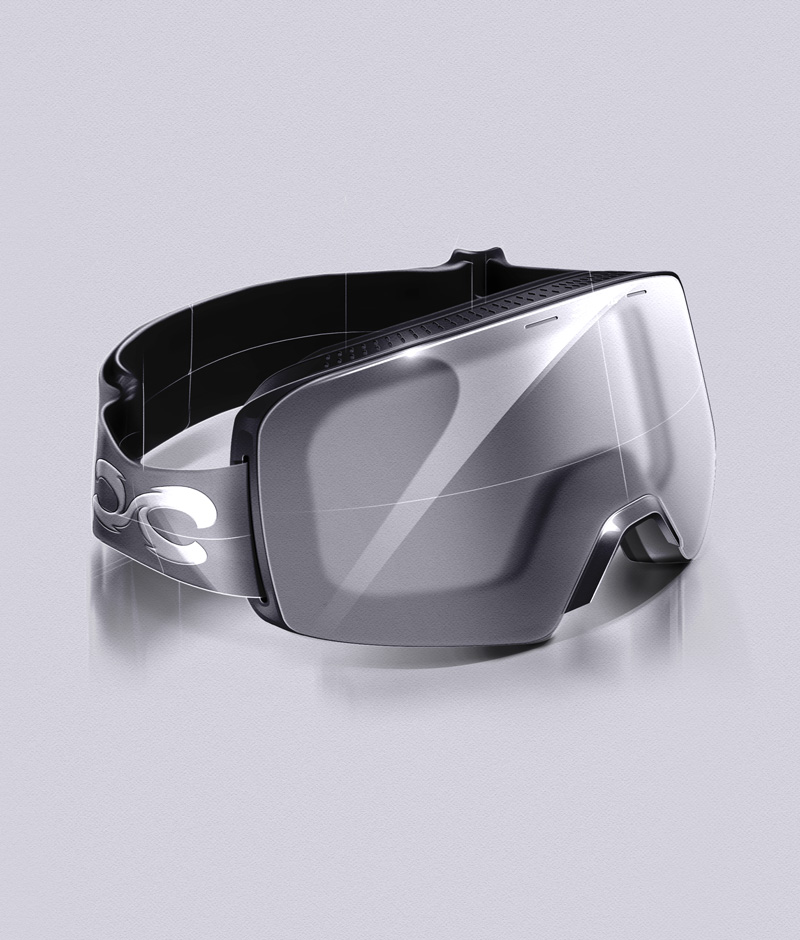 The mask inspired by the visor of the helmet of fighter pilots, maximizes the field of vision. Designed to offer universal compatibility, it will give you the chance to choose the right helmet for you, whatever its shape. The change of lenses is easy and fast and guarantees a hermetic closure that prevents the weather from penetrating the mask.
The keyword is "user-friendly" which translates into a functional, clean and essential aesthetic.
As a metter of fact, thanks to the 3D texture on the side triggers it will be easier to put on or take off the mask even keeping gloves on your hands.